Is it me or the young Smiths are going overboard with their rock star looks?
Men In Black 3 star Will Smith finally premiered his big movie in the states on Wednesday, May 23rd after making his rounds in umpteen other countries.
The premiere of Men in Black 3 went down at the Ziegfeld Theater in New York. Star Will Smith donned an eye catching plaid blazer for the event. While his wife, Jada, looked fabulous in her sheer black plunging Bill Blass Fall 2012 gown for the occasion. Willow decided to scare the crowd with her Freddy Krueger tee. And Jaden kept it casual--well, for him. As casual as a studded & spiked & graffiti laced denim jacket can be.
Check out Will Smith & his family showing daddy some love in NYC;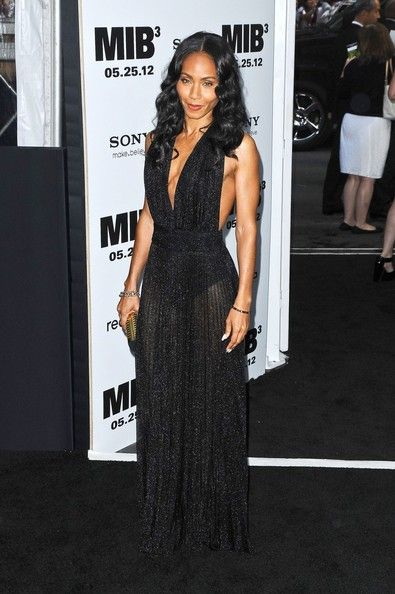 TOTALLY LOVE JADA'S STUNNING DRESS
In the film, Agent J travels in time to MIB's early years in the 1960s, to stop an alien from assassinating his friend Agent K and changing history.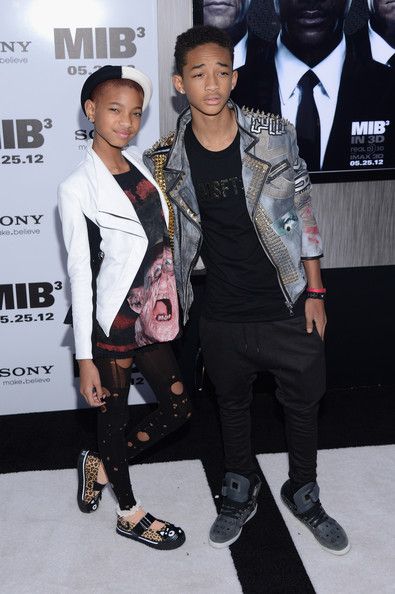 Aww sibling love.
PHOTO CREDITS - www.theybf.com